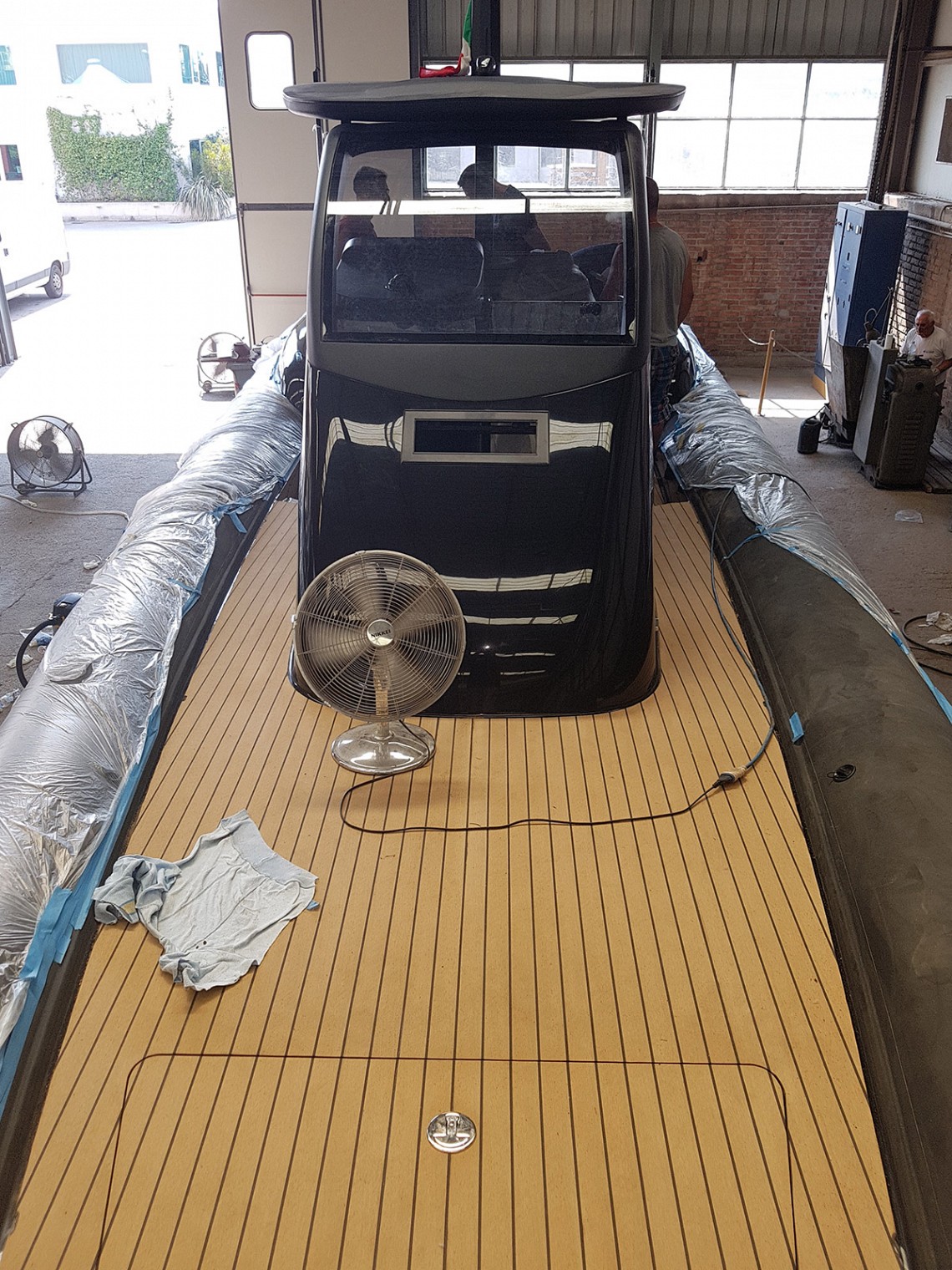 Synthetic teak decks for yachts and superyachts
Technological innovation that offers a sustainable alternative to natural teak decks.
Synthetic teak is an innovative and alternative material to natural teak for the construction of decks, bridges, floors and large areas of trampling of yachts, superyachts and mega yachts.
The synthetic teak blankets are thermally welded rather than glued, while still guaranteeing the strength and beauty of natural teak decks but with a longer life and less maintenance. The synthetic teak decks are extremely resistant to atmospheric agents and UV rays and do not require sanding or oiling.
A synthetic teak deck conveys the visual effect and natural feel of natural teak. In addition, it is customizable up to more than 30 different combinations of colors and caulking lines, thus satisfying any different style requirement.
Advantages of a synthetic teak deck:
Longer life than a natural teak deck
Resistant to atmospheric agents and UV rays
It is not wood but it seems true teak
Price lower than a natural teak deck
Delivery times lower than those required for a natural teak deck
No need for sanding and oiling
Non-slip, both wet and dry
Resistant to stains
It is cleaned with soap and water
Available in more than 30 combinations of colors and caulking lines
Request a demonstration of the application of synthetic teak >
Book a guided tour of our site >
Request an assessment of the deck of your boat >
Ask for a quote for a synthetic teak deck >
Request the detection of the template of your boat >